The Most Successful Afterburner Programs are Now Virtual!
We've re-imagined our in-person workshops, keynotes, and seminars to deploy highly interactive, virtual experiences that have produced immediate powerful results for our clients. By taking advantage of the latest technology innovations, we deliver the same level of inspiration, discipline, and results you expect from Afterburner adapted to today's virtual environment.
Whether you need help leading your virtual teams through the chaos or planning for post-pandemic life, the time to act is now.
Inspire and motivate teams to succeed. Our team of former elite military professionals turned business consultants and speakers relate their experiences and stories to the business challenges your team faces in this chaotic environment. The engaging, high-energy virtual keynote program will inspire your audience to immediately apply what they've learned into their daily work lives – so they can break down silos, drive accountability, and accelerate team performance in a work-from-home environment where distractions and communication errors are bound to arise.
Yes, I'd like to learn more about how Afterburner can work with my virtual team.
Build high-performance teams. Since growing your business is like undertaking an elite military mission, we conduct an exhilarating and fast-paced virtual program that alters the way your team thinks about achieving goals. In our high-energy, engagement-rich program, we teach teams to solve seemingly insurmountable challenges using the powerful tools of Flawless Execution, structured in a unique "demo then do" format. Re-engaged teams immediately rally to a common goal and apply learnings to their daily work, thereby increasing the adoption and ROI of the program.
Immediately engage and align virtual teams. This 90-minute program is the leaner version of our Virtual Afterburner Day, which leverages demo-do training to teach the Six Steps of Mission Planning – but from a very different perspective. The Virtual Rapid Planning Workshop trains individuals to leverage the planning framework independently. This training is critical for individual planning when circumstances prevent open group planning but using the same Six Step Process.
Virtual Rapid Planning Workshop
Gain insights and capture best practices. This 2-hour program delivers actionable insights related to validating strategy, capturing best practices, and emerging customer pain points, identifying competitive activity, building short term wins and targeting long term opportunities. This workshop is a nameless and rankless environment in which the mission successes and, most importantly, the failures are reviewed. From the failures, the debrief
draws lessons learned that can, in turn, be used in future mission planning in order to avoid the
same mistakes. You will walk away from this event with the open and honest environment necessary for superior teamwork and a culture of learning.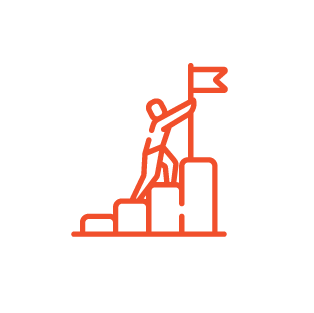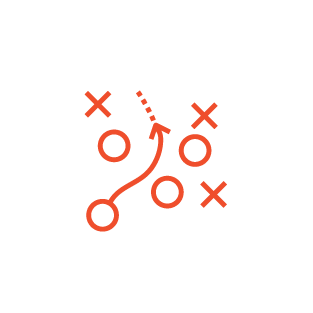 3525 Piedmont Rd NE, Suite 5-435
Atlanta, GA 30305 | 404.835.3500